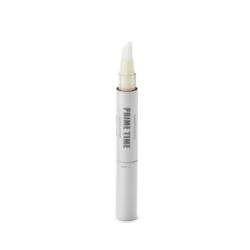 Main addiction: Bare Escentuals.
I have been using Bare Escentuals products for about 6 months now and I absolutely love them. I feel like my face looks so smooth and pretty when I use these products. I'm not one for the cakey or pastey look when it comes to makeup. Bare Minerals does just the opposite.
My addiction started on my one of many trips to Jacksonville to visit Courtney. She is also an avid Bare Minerals user and insisted I get hooked to it as well. I started with all the brushes...I was fascinated by these big brushes that seemed to work miracles. Upon arriving back to Orlando, I went to ULTA (favorite store) to see what Bare Minerals I could invest in. Most of the major makeup stores carry a Bare Minerals starter kit that includes 2 foundations, a mineral veil, and an all over face color called warmth. The kit also comes with three brushes that are the miracle workers, I was sold right there. For $60 dollars you get a collection based on your skin tone and brushes for application. Its a combined value of about $144, and VERY well worth it in my opinion.
My current vice is the Bare Minerals Flawless Definition Mascara. It makes my lashes so long and separates the lashes and eliminates the clumps that arise after multiple applications. Cost $18
Finally, a must have is the Eyeshadow Primer from Bare Minerals. I had never really thought about an eyeshadow primer before because I didnt know how good they work or if it would just make the eyeshadow look pastey. With just a thin layer of the primer on your eyelids, your eyeshadow last all day maintaining the same radiance as if you just finished putting it on. My mom has a history of disappearing eyeshadow. She loves buying all these beautiful colors and they just fade away during the day. I applied the primer on her one morning and her eyeshadow lasted all day and still looked great! I definitely recommend this product ($15) to have long lasting lovely eyes.
Stay tuned for my review on the Eye Rever-Upper and Bare Minerals eye shadows!